The governors of Sao Paulo have just decreed that all outdoor advertising in the city will have to be removed by the start of the new year - the city is going ad free! The International Herald Tribune reports it in the following way:
Come the new year, this city of 11 million, overwhelmed by what the authorities call visual pollution, plans to press the "delete all" button and offer its residents unimpeded views of their surroundings.

But in proposing to transform the landscape, officials have unleashed debate and brought into conflict sharply differing concepts of what this city, South America's largest and most prosperous, should be.

The statute's most visible impact promises to be at eye level and above. The outsized billboards and screens that dominate the skyline, promoting everything from automobiles, jeans and cellphones to banks and sex shops, will have to come down. All other forms of publicity in public spaces, like distribution of fliers, will also stop.

The law also regulates the dimensions of store signs, and will force many well-known companies to reduce them substantially by a formula based on the size of their facades. Another provision, much criticized by owners of transportation companies, outlaws advertising of any kind on the sides of the city's thousands of buses and taxis.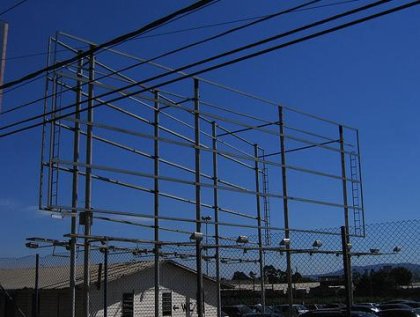 By removing all of the traditional media channels that are quick and easy ways to reach a large audience, albeit superficially at times, it will undoubtedly force marketers to re-focus on the consumers they are trying to reach and the best ways in which to do that.
Anthony Mayfield in his post on this in his blog Open talks about this forcing marketing to become more useful and relevant to the consumer - like search, for example. Traditional media channels whilst providing reach lack a depth of engagement that can be provided through social media and the opportunities that web 2.0 offers.